Sherry Jiang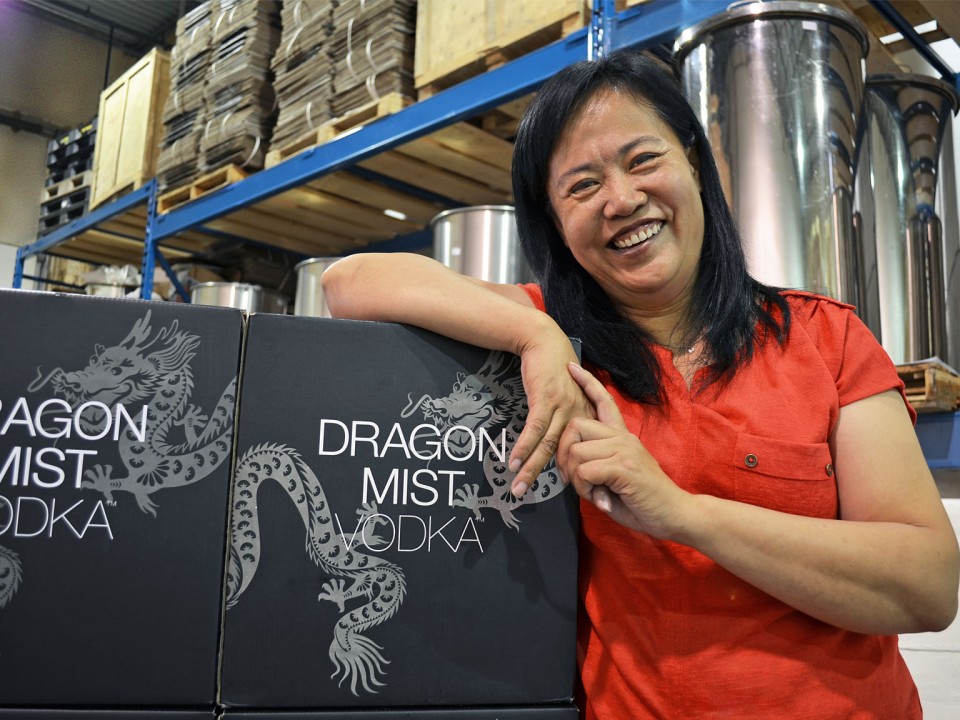 Sherry Jiang is a master distiller from Dalian, China. She contacted us in early 2013 to discuss launching a craft distillery. She was armed with her skill set, a vision, investment capital from the sale of her condominium, and a burning enthusiasm.
She asked for a proposal outlining how we could help.
We prepared a modest, but comprehensive plan, and after only a moment's trepidation, Sherry got us started developing the Dragon Mist brand.
Sherry's determination to make this venture a success is truly inspiring. When confronted with long waits for trades to refurbish her kettles, she bought a disc grinder, rolled up her shirt sleeves and got busy doing it herself. She is literally chief cook and bottle washer!
Sherry's grass-roots marketing savvy showed her that farmers' markets were a great distribution channel. Not only did they put her product in the hands of excited consumers, their obvious demand prompted local private liquor stores to stock her spirits — one reason she recruited 40 in the first year alone.
The Vodka is pretty damn good too! Guess what we'll be serving for office libations.
---
MORE GREAT CLIENTS