Sharon & Stu Soderberg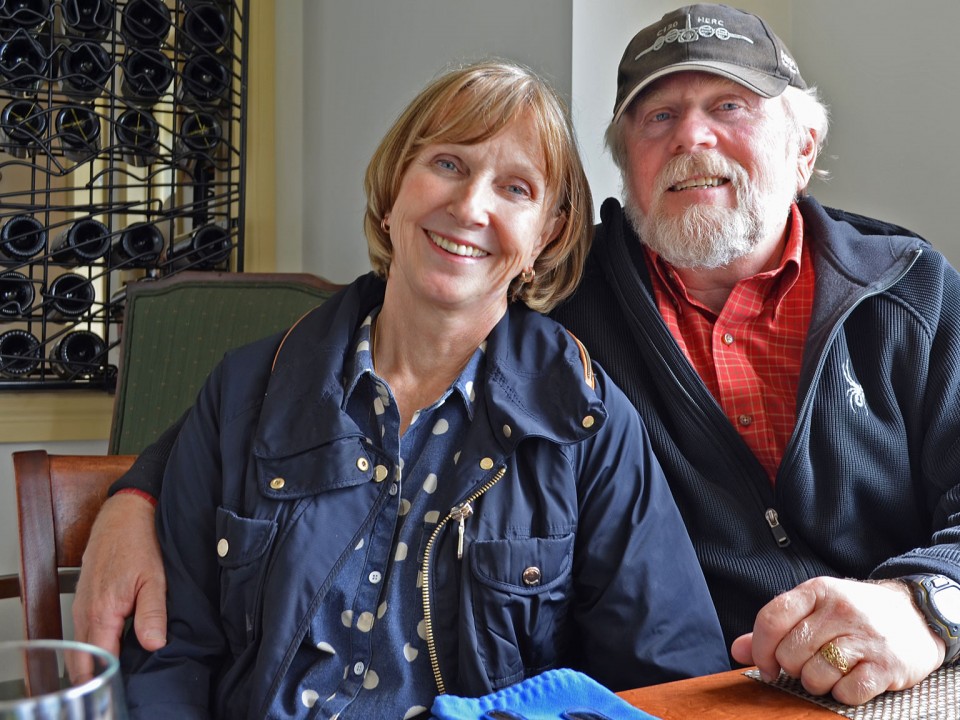 Sharon and Stu were our hosts on our first visit to Point No Point Resort in 1986. Their resort has been our go-to escape for years and we've watched them steadily upgrade their beautiful piece of paradise.
Sometime around 1998 they asked what we did when we weren't spending time at their resort. "We are designers who help clients with marketing communications" we said. Well the timing was perfect and we have helped them with everything since then.
Sharon and Stu have worked their tails off ever since they bought the business in 1973. They have continually renovated, expanded and improved the facilities — transitioning it from the 7 rustic original 1950s cabins to the 25 private cabins they offer today. Along the way they've upgraded kitchens, added hot tubs, landscaped, refurnished, swapped out smokey old fireplaces for new inserts, and improved trails and infrastructure.
The modest tea room has evolved into a great little gourmet restaurant that attracts some pretty fine chefs and garners some great reviews.
When the neighbouring property and home came up for sale, they bought it as a luxury extension of the resort — Bridge House at Point No Point.
Like any good entrepreneurs, Sharon and Stu are fully committed to the success of this venture. It has become an extension of their lives and their love of this great location on the rugged west coast of Vancouver Island. Any line between their lives and their business was totally blurred years ago, although they do make time to get away to Mexico and Europe or ski Mt. Washington.
Work hard. Play hard. Enjoy the rewards.
---
MORE GREAT CLIENTS