Colourbox Hair Salon
In 2015, we reworked our original HTML website for Colourbox Hair Salon and made it responsive. Updates are infrequent, so there was no real benefit to moving to a CMS like WordPress. All we needed to do was get it up to current standards for viewing on mobile devices such as smart phones.
This is a great example of delivering exactly what was needed rather than more complex, more expensive, unnecessary upgrades. Barb Whiteman, runs a great salon, treats her stylists well and has built up a great clientele over the years. We're happy to keep on delivering solutions that are affordable and effective.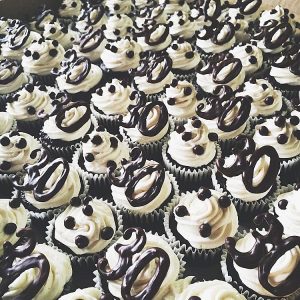 While we love to cook up great web solutions for Colourbox, occasionally we cook up entirely different results – like dozens of 30th anniversary cupcakes. Our own semi-sweet baker, Claire McSorley, whipped these up in her kitchen. Never ceases to amaze us with her baking skills.
Site design
Responsive conversion
Photography
Image prep
SEO